STOVE GOSUN - COOKING ON SOLAR ENERGY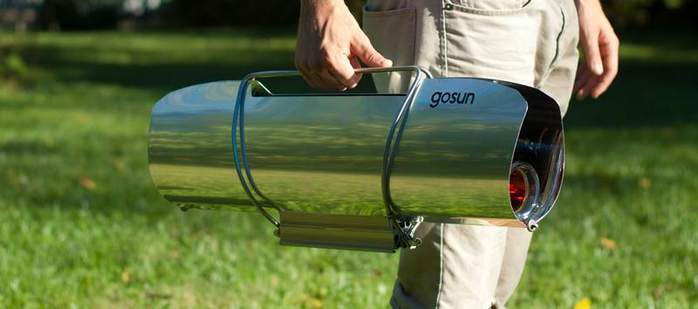 The use of alternative sources of energy every day are becoming increasingly popular. Another new product, working from sunlight offered designers from the US state of Ohio. This stove GoSun, absorbing the sun's rays and heated to a temperature of 290 degrees Celsius.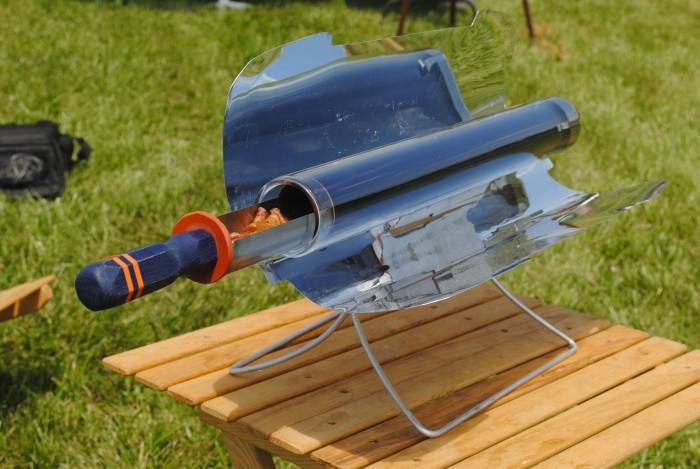 Stove GoSun looks like a vacuum glass tube with a diameter of 6 cm. Inside is a special container, which placed products. Some people believe that cooking on solar energy takes a long time, so is ineffective.Solar Cooker GoSun in good weather to prepare meals for 10-15 minutes. In plate GoSun can cook meat, fish and even frozen food.
Interestingly, the plate GoSunpogloschaet more than 80% of solar energy and works even when the sun goes behind a cloud.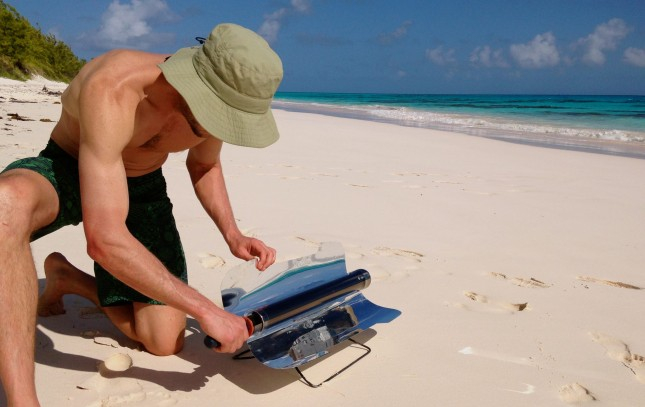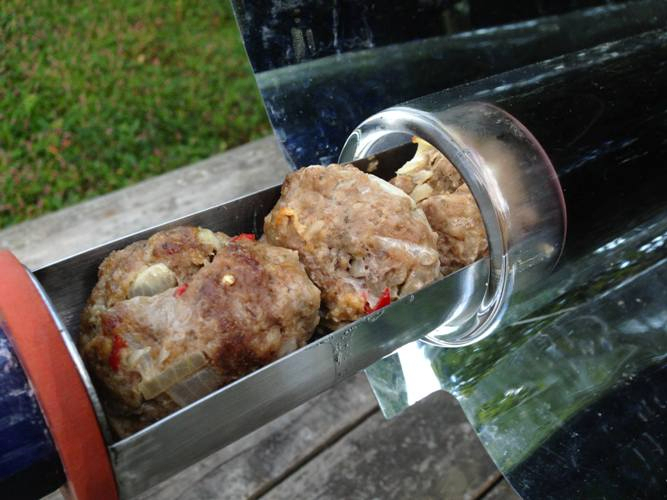 4.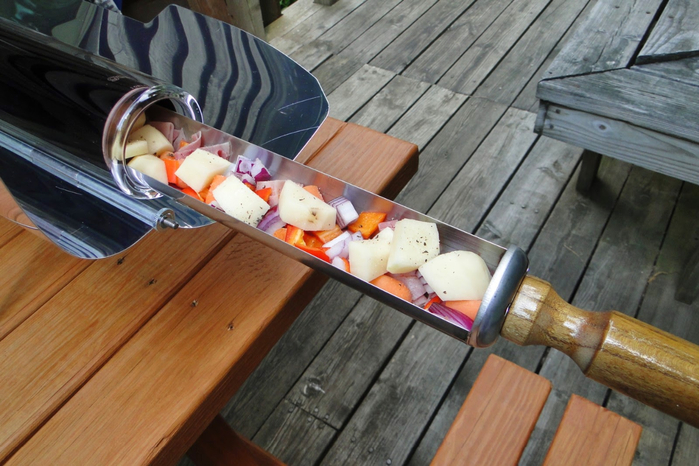 The original way to determine the depth of feelings of her friends came up with the Japanese.Manufacturer lingerie Ravijour developed a bra that is unbuttoned only if the woman feels for a man strong feelings.

Built-in sensors detect heart rhythm on bluetooth send readings to a smartphone with a special application and, in the event of certain indicators, the bra itself automatically unbuttoned. Imagine if your bra decides to loosen the restaurant during a romantic dinner? ..)
MARCHING RETRO LANTERN FOREST LANTERN
Many things have long since lost its relevance. To replace the old gas lamps come with convenient modern battery-powered flashlight with a bright light and long life. However, their original design inspired creatives to create interesting new gadgets.
Stylish retro design of the old flashlight was to base the studio specialists in creating modern Barebones The Forest Lantern. This beautiful mobile usb-Fanar, which gives enough light and perfect for garden or outdoor recreation.
Stylish retro lamp is fully recharged in four hours from the usb-port or AC adapter. When economy mode The Forest Lantern charge enough for 80 hours. If you include the maximum brightness, the light will run for about three hours.
The main feature retro-lantern The Forest Lantern is that through usb it can be recharged any mobile device. This feature is especially in demand among fans of hiking and outdoor recreation.
Wristwatches long lost its original practicality and moved into the category of stylish accessories.Unusual concept watches Ritot combines convenience and style. They can serve as an original band and show the time the most unusual way.
Bracelet watch Ritot projects on time right hand. It has only one button, which allows you to include an image for 10 seconds, or leave it on all the time, until the bracelet will be at hand.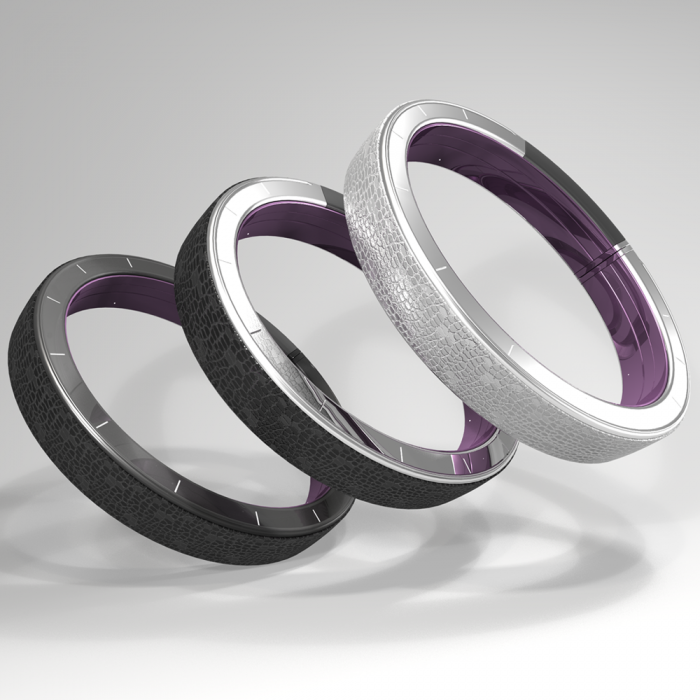 Stylish new interactive enjoy active people, ideal for those who are involved in sports. At the moment, is collecting funds for the completion of technical issues bracelet Ritot and release of the original gadget in production.