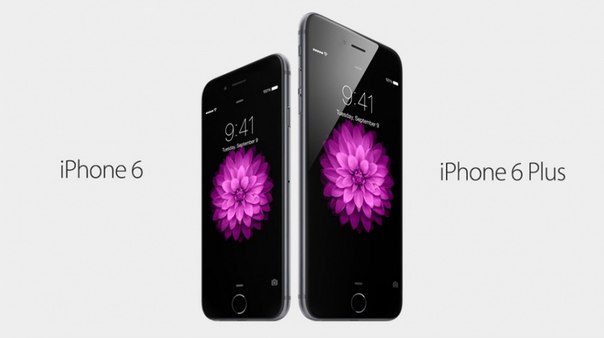 Thus, the presentation of the Apple iPhone 6 took place. Ceremony were Executive Director of the "Apple" Tim Cook and other executives of the company. Cook named gadget "the number one smartphone in the world", and today's presentation - "the biggest launch in the history of iPhone».
So, in the sale, as foreshadowed insider sources, go two smartphone - iPhone 6 and iPhone 6 Plus. In black, gray and gold. They will be different sizes. Body of new devices made of glass (front) and aluminum (back cover). Their displays are produced in Retina HD. Gadgets surprisingly thin (6.8 and 7.1 mm).
In the "chest" phones beats the new chip A8. This processor - 2 billion transistors. A8 25% faster than its predecessors. In this three-dimensional applications are processed faster in the half.
Working time iPhone 6 Plus without recharging is 24 hours of talk time. iPhone 6 - alas, only 6-14 hours.
As expected, on both iPhone iOs 6 installed 8.
To the delight of gamers: the developers claim that the device is incredibly high quality three-dimensional graphics processing.
LTE module has been improved, so speed wireless internet may increase. Camera Module - 8 megapixels.
There is good news for lovers of self. The developers say that to do a photo of a loved one in high quality now conveniently than ever before.
Tim Cook is convinced that the days of wallets and purses are numbered. The company has created its own payment system ApplePay. Simply bring the iPhone 6 to the reader, and the payment is made. The reader is quite normal: these are installed in stores worldwide.
ApplePay will work with the three major payment systems - American Express, MasterCard and Visa. All payment information is only in the phone's memory. It is encrypted, and security problems should not arise. "We do not care about your personal data" - released ostrosotsialnye joke representatives of the "Apple". Initially ApplePay will operate only in the United States.
"This is the best smartphones of all that has ever been created," - concluded Phil Schiller, senior vice president of marketing for the corporation.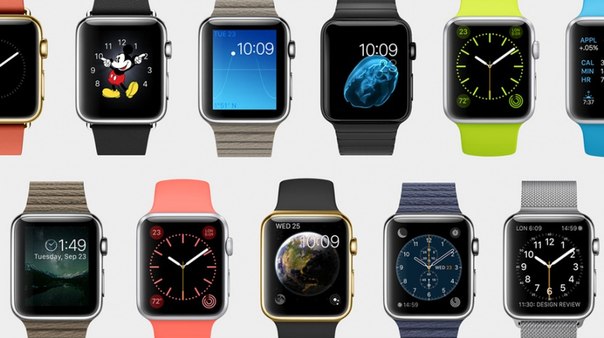 Yes, Apple still presented iWatch. Interface with your hours, it bears little resemblance to the iOs. Outwardly Apple Watch (the official name of the device) is more reminiscent of the latest generation iPod nano.
According to Cook, this watch - the "personal" gadget Apple. They will be available in two versions: one more, another less.
Governance framework was "digital crown." So engineers called the wheel, which is used in traditional clocks Winding.
In addition, with a watch, you can send messages to Twitter and use them as a navigator.

IWatch also will encourage its owner to play sports and take care of health.

These opportunities are particularly proud of the developers.
Issue price - $ 349. In the sale of Apple Watch will arrive in early 2015.