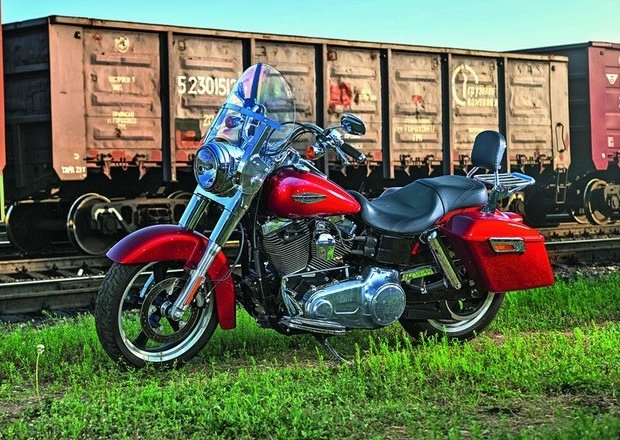 Harley-Davidson is not just an American and world classics, on any bike of this line is dreaming, perhaps, every man - except for the lucky ones who managed to assemble a complete collection! The updated model Dyna Switchback may well be someone's first motorcycle, as it is very docile and easy to manage. In fact, this average and the most versatile option among brethren: not as pathetic as the Softail, but more impressive than the Sportster; more nimble and compact than the Street Glide, and at the same time does not have the intimidating power of V-Rod.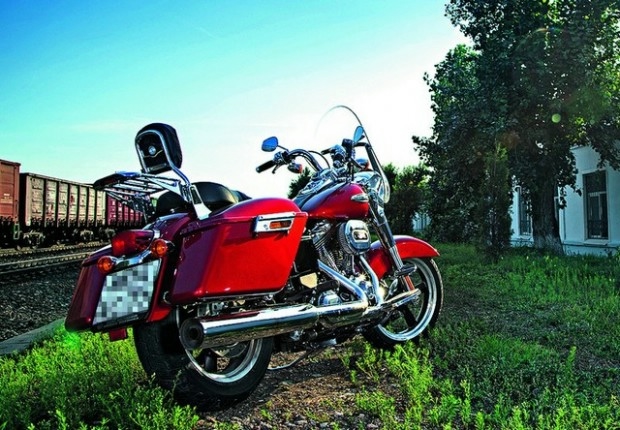 Convertible exterior Motorcycle admires his looks capable of virtually instantaneous transformation with minimum application of force. Designers add personality is due to removable accessories that can be fixed or vice versa dismantled without special tools. For example, the windshield, rear and pair of side coffers hold only latched. Very stylish looks concise instrument panel and ignition switch, which is a rotary switch as in retro motorcycles.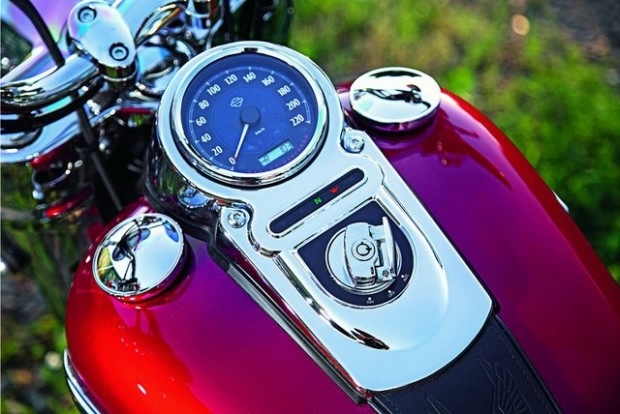 Fully dressed Harley-Davidson Dyna Switchback weighs 330 kg and its total length is 2365 mm, the height in the area of ​​the seat 695 mm and ground clearance of 110 mm, while the height of the footrests allows too strong enough to make sharp turns and dashing maneuvers. Not for nothing the bike was called Switchback - just so in America called the rides that we are accustomed to call the roller coaster.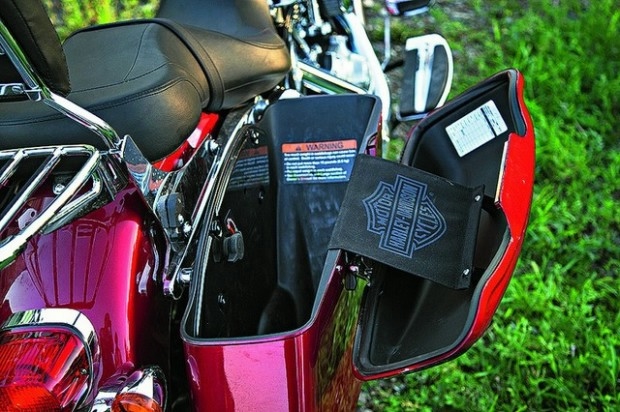 Specifications Brilliant chrome Harley-Davidson Dyna Switchback features a two-cylinder V-engine with air cooling. The working volume of the machine - 1691 cubic centimeters, it is able to develop the capacity of up to 77 hp at the peak torque of 126 Nm at a frequency of 3500 rev / min. Engineers used a 6-speed transmission and a fuel consumption figure was adjusted to 5.6 liters per 100 km